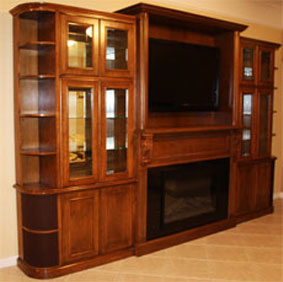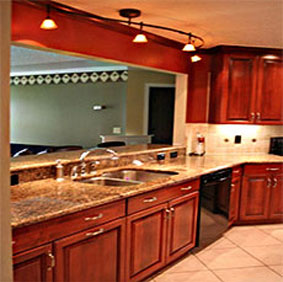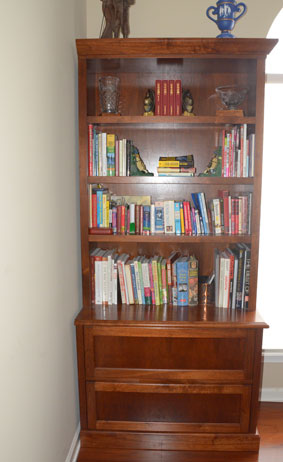 Our Products
Home Entertainment Centers: We specialize on all types of home entertainment centers. Home entertainment centers over the years have changed. Imagine creating a home entertainment center from scratch, any shape and any style that will fit in your house. You'll be able to watch anything you want in style.
Kitchen Cabinets: Today's modern kitchens require a creative way to make more room for the customer to work around their kitchen but also be as efficient as possible. Is your stove in one side of the room? The refrigerator in another? Sink in the middle of both? Take control of your life and reorganize your entire kitchen.
Tables: We all love good company but sometimes there is just no place to put them. We pride ourselves in custom tables for all occasions. We can create your dream dining room table where you can have all your friends over for dinner or a simple coffee table where you can invite your closest friends for an afternoon snack.
Book Cases: As the Internet took over we thought that books and paperwork would be outdated but they're not. Create your own fancy design and display those books proudly instead of staking them in a corner somewhere.
These are only a few of our products but if you can dream up a cabinet, we might just be able to make your dream come true.